New Student Retreat | Sept 28 - 30
What's a Christian community all about?

New Student Retreat is about meeting people and quality times. We're holding this just for you, the newcomer, to welcome you and to help you get to know InterVarsity. No matter what your background, living on campus is a challenge. New Student Retreat is about getting quality instruction for your Christian life at UofI.

Register through a paper brochure with one of your area leaders and pay your fee here!

When: September 28 - 30
Where: Lake Springfield Christian Assembly | Springfield, IL

Registration Details:
Cost: $45 (includes a $10 non-refundable deposit)
Cost before September 14th: $35
Deadline to sign up: September 21st

Give your registration form and money to your Small Group Leader
Scholarships are available! Talk to your Area Coordinator for a form.
What will my school year look like?

Other details:


Bring stuff: For starters, a notebook, pen, Bible, towel, pillow, and sleeping bag (or other bedding). You can also bring along cards, games, or sports equipment.
The place: There will be many fun activities to do during free time, including outdoor sports, crafts, and games.
Get there: We'll arrange rides and email you a couple of days before NSR 2018 begins. If you're not driving, plan to chip in for gas! Also, bring a few bucks for Friday dinner and Sunday lunch on the road.
Location: Lake Springfield Christian Assembly | Springfield, IL

Powered by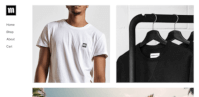 Create your own unique website with customizable templates.