Large Groups
Our Large Group gatherings are a time of fellowship with people of all backgrounds, diverse worship, and teaching from Scripture.
It's a place for anyone to come experience God and respond to him with community. No matter where you are in your spiritual journey, join us to discover more about who Jesus is and what he offers you in your time here in college.
Whether you've been a Christian all your life or are just exploring the Christian faith, Large Groups are a great place to get introduced to our community and see what we are about.
Next Meeting:
Where we are:
​David Kinley Hall Room 114

Meet your Chapter Events Team (CET)
The Chapter Events Team works to put skin on our vision of making Jesus known by growing loving, Biblical communities throughout the U of I.
| | |
| --- | --- |
| | Hey everyone! My name is Bill Sieczkowski, I am a Junior studying Civil Engineering, and I am the Chapter Events Team Leader! I am super excited to lead and oversee the planning and brainstorming that goes into making every Large Group and all social events possible. I will be mentoring and coaching the Chapter Events Team members, and hopefully having a lot of fun along the way! |
Hayo! My name is Nick Peterson and I'm a junior studying Civil Engineering! This year I'm serving as the chapter's Worship Leader, which means that at every

Large Group, I lead everyone in musical worship. I'm in charge of finding all the musicians and sound people each week, as well as planning and running through the worship set. My goal is to help the chapter experience God through musical worship, while being challenged and stretched in their idea of what worship is!
| | |
| --- | --- |
| | ​I am a Junior double majoring in Psychology and Religious Studies, and I am the Emcee for the chapter! I give our chapter a vision of how they will grow or how God will move at each Large Group. I also coordinate logistics for Large Group such as the schedule, transitions, and PowerPoint slides. Along with that, I give the announcements every week so that our chapter knows how they can have fun, serve, and grow! |
| | |
| --- | --- |
| | Hi! I am a junior with a major in Global Studies and minors in Environmental Sustainability and French, and I am the chapter's Creative Coordinator. I organize and brainstorm creative projects with chapter members that tie in with the Large Group speakers' messages each week. These projects involve videos, interactive installations, publicity, decorations, and social media. We try to make each project a way for the chapter to experience what the speaker talks about each week as well as fun and engaging. |
| | |
| --- | --- |
| | Hello! My name is Ivanna Yu and I am a Junior double majoring in Molecular and Cellular Biology and Psychology. I serve as the Chapter Administrator! As the admin, I'm behind the scenes a lot dealing with chapter finances, data entry and ride coordination when retreats roll around. I'm also in charge of Work Day fundraisers which is an exciting opportunity to be influential members of the C-U community! My goal as the admin is to keep everything organized well for our chapter to use all our resources to become better image-bearers of Christ on campus! |
| | |
| --- | --- |
| | ​I am a junior studying Kinesiology and Communication. As the chapter's Social Coordinator, I take care of hospitality for Large Groups and I make sure that the Loft is a welcoming place for visitors and old chapter members alike. I am also in charge of post-Large Group snacks and excitement, creating a space for interaction and laughter. Along with my trusty social team, I also plan fun social events for the chapter! |
| | |
| --- | --- |
| | Hi! I'm Brittany and this is my sixth year on staff with IllinoisIV. For the past two years, I've had the privilege of leading the CET. We're responsible for creating and executing quality missional Large Groups and social events that help chapter members experience authentic relationships and participate in advancing God's Kingdom on campus. I get to disciple and coach the other five lovely students on this page, lead team meetings and brainstorm creative ways to communicate how God is at work in IllinoisIV each week. |
---
Gallery
Powered by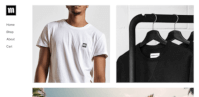 Create your own unique website with customizable templates.